<!!---------------------------------------------------------------------navagation--------------------------------------> <!!-----please do not mess with the heights and widths of the pictures---->










<!!!--------------------------------------------------------left side small links--------------------------------------------------------->
<!!!---------------------------------------------small top border------------------------------------------------------------------->
<!!------------------------------------------------sub header----------------------------------> <!!-------------------------------------------------- area for content -------------------------------> <!!------------------------------------------------------------------area for content--------------------------------------------- ---->
Die Casting Part Prices
Existing Die Casting Part Cost
Send us a picture of your die casting tooling.
Do you own Complete tooling or cavity inserts, or a unit die.
Do you own a die casting trim die.
Samples of your die cast parts help significantly.
Part delivery quantities will also me necessary.
Send us your die casting tooling to us to make your die casting parts.
New Die Casting Parts Cost
Blueprint or 3D model of the die casting part.
Die Casting part weight (we will estimate from a print or 3D file if necessay).
Material type (which die casting alloy if known).
Process requirements (machining, paint or chem-file).
Delivery quanties (100 to 5,000 die casting parts each delivery).
Annual quantity (Best estimate if not known).
Die Casting Part Costs from Castings Aluminum Company
Part Prices for Aluminum Die Casting Parts are based on the part size, the part weight, part thickness, part material costs, part features and complexities, part alloy costs, manufacturing quantity, annual quantity, delivery quantity,labor on die casting parts.
Castings Aluminum Company
Die Casting Part Price Variables
Die Casting Part Weight:
The part weight determines the material cost per pound of parts. If the part weighs two pounds the part will cost more than a part that weighs one pound.
Die Cast Parts Size:
A part with a larger surface area requires a larger die casting machine and will cost more than a part with a lesser surface area.
Part Thickness:
Thicker parts take up more solidifacation time than thinner parts. Thicker die casting parts cost more money.
Die Casting Parts Alloy Prices:
A380 aluminum is the least expensive aluminum die casting alloy.
A360 and A413 die casting aluminum alloys cost a few pennies more per pound.
Die Cast Part Features:
Die casting parts with thin wall and thick wall areas are a quality nightmare. These parts typically cost more.
Parts that have a lot of holes cast into the parts cost more money.
Die Casting parts that have a limitation on draft angle cost more money.
Die Casting Tooling:
Die Casting tools that have slides for undercut features run slower. Parts from slower running tools cost more money.
Tooling inserts cost more to mount into mold bases. The cost for these parts is higher.
Unit Die Tooling takes less time to mount into the die casting machine. The setup costs are less.
Die Casting Trim Dies can save as much as 15 percent on the part prices.
Part Quantity:
Annual casting part quantities of less than 100 parts is very expensive $$$.
Delivery Quantities of over 1,000 die casting parts is much less costly.
Die Casting Labor Costs:
Die Casting parts that require machining cost more money.
Hand sanding and hand filing cost more than mechanical trim dies.
Other surface processing costs:
Anodizing, Plating and Powder coating adds cost to the parts.
Quality Requirements:
Some additional quality requirement cost more money when you buy die casting parts.
Email Contact and Request a Quote
sales@castings-aluminum.com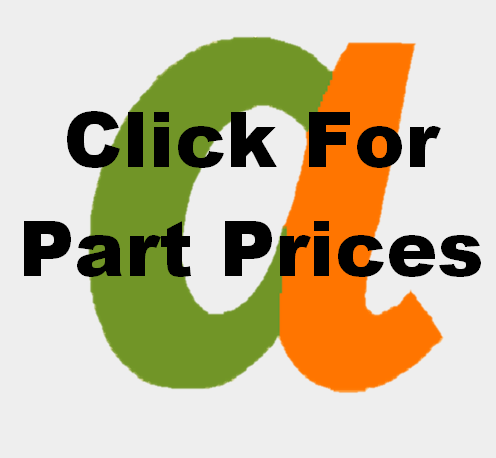 Castings Aluminum Company Part Prices Page
(818) 982-2459